Last Updated on February 26, 2023 by WiserWorx
The Ultimate Guide to Affiliate Marketing Programs for Beginners in 2023
What is affiliate marketing? In short, it's when you earn a commission by promoting another company's products or services on your website. There are all kinds of affiliate programs available to you, and you can promote almost anything that has an affiliate program: domain names, video games, even insurance! No matter what the product or service, there's probably an affiliate program designed to fit with your audience's interests. With the right information and tools, you can start making money with affiliate marketing today! Check out this ultimate, short guide to learn everything you need to know about getting started with affiliate marketing for beginners!
That's right – with affiliate marketing, you don't need to know anything about selling a certain product or niche. All you need is a drive and passion for helping others succeed! This guide will give you all of the tips needed to jumpstart your affiliate marketing adventure by showing how I went from no idea how to promote products on my own website to earning $5k+ in one month through referrals alone. Get ready – we have some work to do! 🙂
Note: Keep in mind this is the "short guide". An introduction into affiliate marketing for beginners. To really start digging in, join us on one of our free affiliate marketing trainings, here.
Introduction
Welcome! If you're reading this, it means you've decided to take your business (or career) in a new direction and enter into affiliate marketing. Whether you just want an extra source of income or are looking for a way to truly create passive income, affiliate marketing may be just what you're looking for. In fact, it's been one of my main ways of generating income online since 2016 and I don't see myself stopping anytime soon! The best part about affiliate marketing is that there are so many different types of affiliate marketing programs out there that anyone can start building their online empire from anywhere in any industry.
What is affiliate marketing?
Affiliate marketing is one of, if not, THE most prevalent online methods of making money. In short, it's an agreement between you and a third-party in which you will sell their product or service through your website and they will pay you a commission on every sale. It's as simple as that. There are no strings attached and anyone can do it!
Another great thing about affiliate marketing is that it doesn't require any sort of investment, for the most part. All you need is an interest in a certain product or service and an idea of how to put together your own website. From there, it's just a matter of setting up affiliate links on your site and waiting for customers to come rolling in! But before you start making sales, let's go over some important basics on how to make sure that your efforts are profitable.
How does it work?
Affiliate marketing works in several ways, depending on what type of company you're working with. Some companies will provide a tracking link or script to place on your website, which is tracked via a unique affiliate ID that's given to you when you join. Other types of affiliate programs use cookies to track interactions and sales. This way, multiple purchases can be tracked even if a customer doesn't buy through one of your links. Some companies will even provide up-to-date statistics on just how well your campaigns are performing while they take care of all customer service issues and processing orders.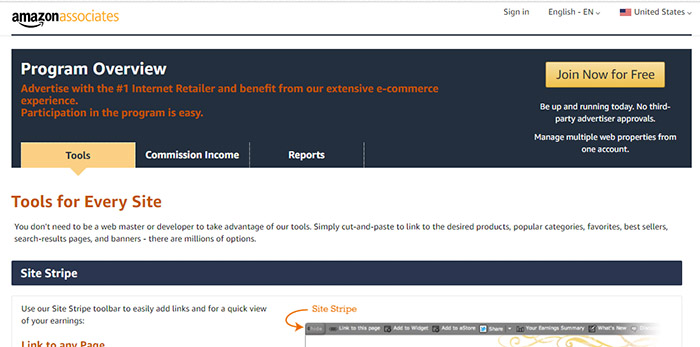 For example, Amazon Associates uses cookies and product links placed on your website to make referrals. Anytime a customer buys something through your link, you'll receive a percentage of that sale. For example, if you signed up for their Associates program and then made an affiliate website about cheese, any time someone clicked on one of your product links from an Amazon page and bought cheese through it, you'd receive a percentage of that sale as part of their affiliate program. On top of that, Amazon will pay you even more if someone actually ends up buying additional items in addition to what they originally purchased. This is called upselling, and it's extremely common in many e-commerce companies' affiliate programs.
Choosing the right affiliate marketing programs
If you're new to affiliate marketing, it can be a bit of a jungle out there trying to navigate which program is right for you. There are many programs with varying ranges of products and payment models, so how do you know where to start? Choosing an affiliate program boils down to 3 key factors: product or service, range of products/services offered by that program, and payment model.
There are some affiliate programs that only focus on one product or service, while others cover a range of categories. You'll also want to determine if you're interested in a program that offers CPA (cost per action), CPL (cost per lead), or CPS (cost per sale) models. Some programs may offer one or two options but usually, not all three. You might also consider whether you'd prefer programs with recurring payments vs those who pay out once and then stop until another sale is made. If you have your heart set on a particular company, their website should list what their preferred payment methods are and what they support.
So, what are the "right" affiliate marketing programs? Well, they are the ones that would pay the highest commissions and the ones that have a product or service that you are passionate about.
Here is a quick list of some of the most popular affiliate networks where you can get setup and start promoting other products and services, the same day. This is not a dream list and the best affiliate marketing network is yourself and your own community. However, this is a good list to get you started with understanding how it all works.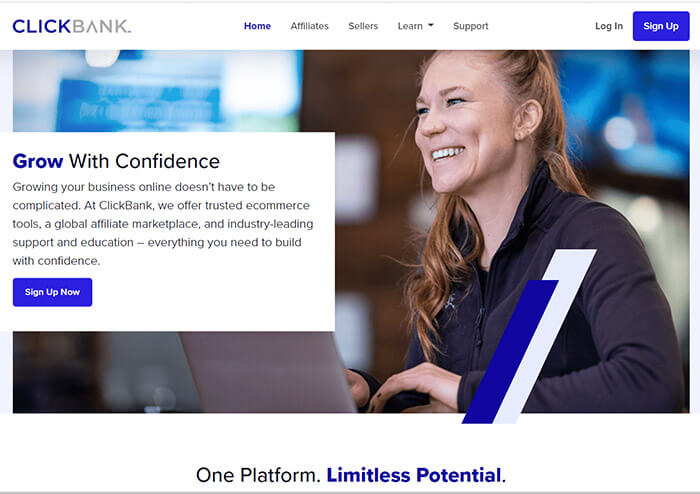 Note: These are not affiliates links, so we do not make a commission when you click.
Clickbank – Mostly digital products, but they have a few physical products.
Amazon Associates – Become an Amazon affiliate.
ShareASale – Very popular network that has offers for physical and digital products.
Walmart Affiliates – Fairly new network with alot of potential, similar to Amazon Affiliates, but for Walmart.
Offervault – For variety, we will add a pay-per-call affiliate network which has a number of great opportunities.
Getting your first affiliate commissions
That first affiliate commission is amazing, even if it's just a few bucks. So what are you going to do with that check? Hold it? Frame it? Use it as an excuse to splurge on something nice? How about putting it back into your new business? It's true: affiliate marketing is one of those rare forms of entrepreneurship where earning money from your work isn't actually its own reward (though, let's be honest, there's nothing wrong with treating yourself). The ultimate goal of affiliate marketing is to turn those early checks into revenue streams and establish sustainable businesses so that some day—possibly years down the road—you won't have to worry about money at all. And while making the big money right out of the gate isn't likely, keeping focused and keeping your head in "the game" will ensure you get the big money someday.
Check out our free marketing academy, where you can learn hoe to manage that new-found affiliate money and create a 6-Figure marketing system.
Traffic generation strategies (free and paid)
Traffic generation strategies can be broken down into two categories: paid and free. To cover paid, let's first take a look at PPC (pay-per-click) traffic, which is exactly what it sounds like. As you might have noticed on search engines like Google and Bing, some searches show ads above or below organic results—that's where you pay to get your content in front of people. The best part about PPC is that you only pay when someone clicks on your ad.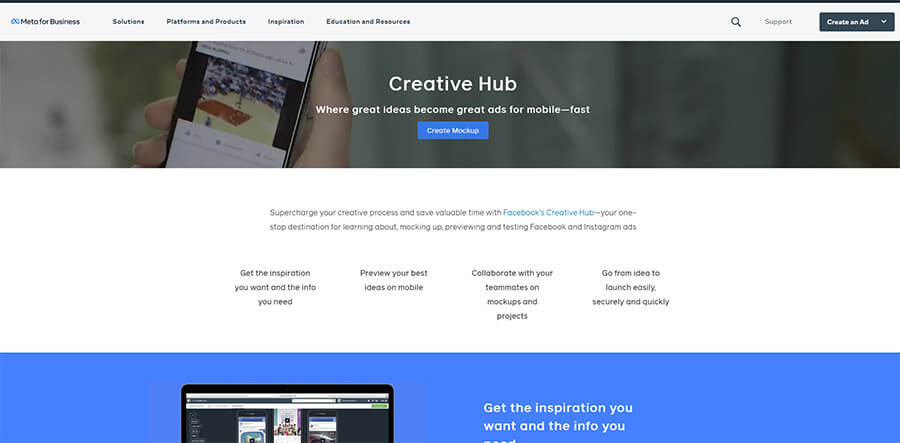 Free traffic generation strategies, on the other hand, are what you can do without spending a dime. The problem with free strategies is that you may have to put in quite a bit of work up front before getting results. If you're looking for instant traffic, then paid strategies may be your best bet. Even though it's not instant and requires more work, if you want long-term value from your marketing efforts, then I highly recommend taking advantage of free promotion techniques.
The simplest and most common form of free traffic generation is submitting your website to directories. You'll find a plethora of free and paid directories out there, and while they may not send you hundreds of targeted visitors, they will boost your site's credibility. Next up are social media sites like Meta (Facebook), Twitter, Pinterest and Instagram. These sites aren't going anywhere any time soon so make sure you take advantage of them by sharing quality content with your audience. Just remember that you need people to actually see those posts in order for them to work!
Measurement and optimization tips
To really make your affiliate marketing work, you'll need a way to measure and optimize your campaign. Here are some tips on how you can do that.
Measure all changes: Using Google Analytics or a similar web analytics tool will allow you to quickly track traffic and conversions from links in your content. It's important to look at both of these together so that you know what effect a change had on your campaign – one without looking at other numbers is useless. For example, if you change your headlines and see an increase in clicks but not an increase in conversion rate, it might be that people simply clicked more ads instead of converting.
To measure your conversions, use UTM parameters on links in your content and ads to identify them as belonging to a specific campaign. If you don't have a lot of traffic yet, Google Analytics allows you to create goals based on URLs. This will let you track how many people visit particular pages from your affiliate link and see if they convert later on.
Testing, testing, testing: Once you have a campaign up and running, don't just let it sit. Test all your elements and keep iterating until you get conversions that are worth your time. You should be doing A/B testing with multiple elements of your affiliate marketing campaign. If possible, test changes on a small portion of traffic at first and then roll them out to larger portions if they do well.
An affiliate marketing campaign isn't complete if you can't show a return on investment (ROI). You need some way of showing that all your hard work is paying off and affiliate marketing campaigns don't have to be difficult. Use your passion, use your brain, measure and optimize and you will be a successful affiliate marketer! Register for our free webinar today and learn more about building a strong affiliate marketing business.